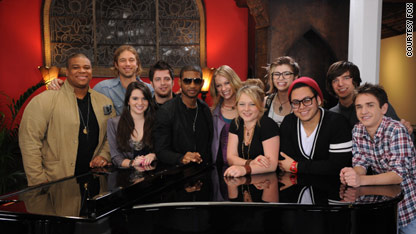 testing captions
I wonder if Tim Urban will end up in the bottom three again tonight. He really needs to just go and stand there at the beginning of each elimination night.
"Clash of the Titans" and "Idol?" WTH?? This opening is crazy!
Who had the idea to start the show weaving in a commercial for a movie and the contestants? Insane.
Here we go.