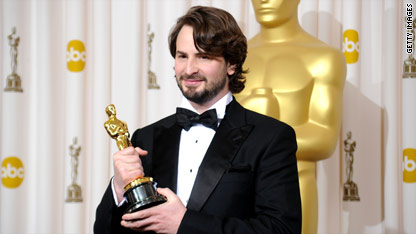 testing captions
I knew Mark Boal before 300 million people met him last night. I'm not trying to brag here, but I'd like to point out that 16 days after I interviewed Mark Boal, he won two Oscars for writing and producing "The Hurt Locker," his low-budget, character-driven movie about a bomb disposal team in Iraq.
He said all the right things that a candidate for an Oscar says.
"It's pretty great. It's pretty thrilling I would have to say. It's the highest honor you can get in the film business. So to be recognized by your peers like that, it's a really wonderful thing," he told me.