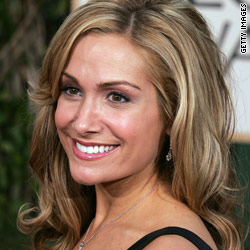 She didn't find her happily ever after in her two stints on reality television, but that didn't stop Jen Schefft from finding love, and soon, motherhood.
The former "Bachelorette" star – we first saw her on "The Bachelor" - is pregnant.
The 33-year-old Chicagoan confirmed to Us Weekly that she is expecting her first child with trader Joe Waterman, her husband since last May.
"I was shocked. I thought it would take more time," the public relations executive told the weekly magazine. "I took three tests because I didn't believe it was true!"