Too bad "The Hills" are so far in the past - we would've loved to see the MTV reality show tackle a wedding episode.
That reality series' former star, Lauren Conrad, is now engaged to her boyfriend, William Tell.
The 27-year-old broke the news on her website, along with a picture of the sophisticated sparkler: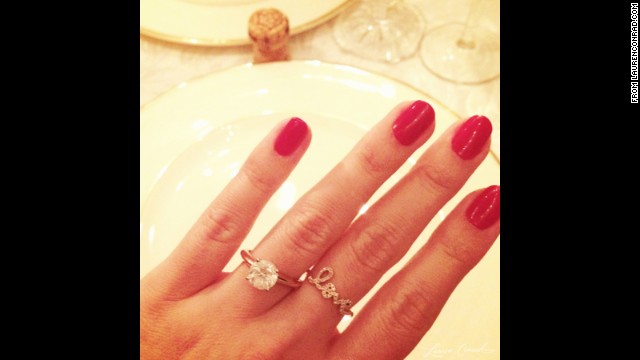 "I am very excited to share with you guys that William and I got engaged over the weekend," Conrad wrote on Sunday. "I am beyond thrilled!"
Conrad began dating Tell, a musician/law student, in 2012, and hasn't been shy about sharing the highlights of their romance.
"Just looked at the calendar and realized it was a year and a half ago today that I met this guy," Conrad wrote on August 14. "And I sure am glad I did."
Thus far, Conrad's fans have been as supportive as her friends reportedly have been.
"William and I are overwhelmed by all of your warm wishes," she said Sunday. "Thank you so much for sharing in this special moment."
Conrad wasn't the only "Hills" alum with special news this weekend. Her ex-boyfriend, Jason Wahler, married model Ashley Slack on Saturday.