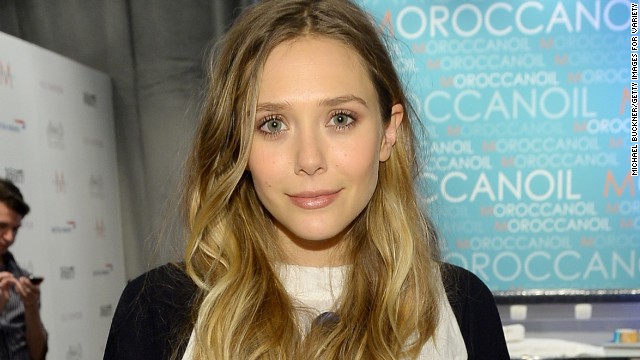 October 3rd, 2013
06:30 PM ET
Samuel L. Jackson may have just confirmed a major Marvel rumor. The actor, who portrays Nick Fury in the "Avengers" universe, let it slip in a recent interview that Elizabeth Olsen has joined the cast of "Avengers: Age of Ultron." There's been gossip that Olsen would portray the Scarlet Witch, and Jackson's reveal suggests we'll see her suit up come May 2015. [Variety]
There's hope for World Peace - and Congress! - after all. Drake and Chris Brown have apparently put their differences behind them. [MTV]
The real reason George Clooney isn't dating Sandra Bullock? It's simple: bro code. [E!]
"Sleepy Hollow" is apparently anything but tired. Fox has already renewed its new fall series for a second season. [Twitter]
An inconspicuous piece of jewelry has Angelina Jolie fans wondering if she and Brad Pitt are now man and wife. The actress/filmmaker was spotted wearing a second (suspicious) gold band in Australia this week. [Us Weekly]
In "Rio 2," your favorite Blu-hued feathered friends are taking a trip to the Amazon. Joining Jesse Eisenberg and Anne Hathaway in the sequel to 2011's "Rio" is Andy Garcia, who voices the father of Hathaway's Jewel.
---

Our daily cheat-sheet for breaking celebrity news, Hollywood buzz and your pop-culture obsessions.