There's no sleep for the Miley.
The 20-year-old pop star took the stage at the iHeart Radio Festival over the weekend, and went from twerking to crying, all in one day.
On Saturday, Cyrus showed up for her first set wearing an all-white variation of the two-piece she wore at the MTV Video Music Awards. Joining the singer was a fellow "twerker" who also had on short-shorts and a crop top, but was smaller in stature. That's her working it out on the right: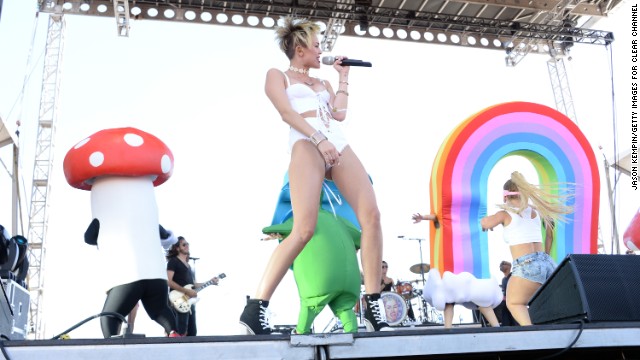 Somewhere along the way, Cyrus couldn't resist slapping the little person on her rear. Butt-grabbing aside, MTV thought the performance as a whole was "decidedly toned down" from Cyrus' now infamous stage takeover with Robin Thicke.
Perhaps that's because the mood shifted to melancholy when Cyrus tackled her single "Wrecking Ball." The iHeartRadio music fest was the singer's first live performance of the song, and she grew visibly emotional while singing mournful lyrics about a worn relationship. Given that she recently broke off her engagement with Liam Hemsworth, it left many wondering if the song hit close to home:
[youtube=http://www.youtube.com/watch?v=BeCWbegRT2k&w=560&h=315]
If it did, Cyrus quickly recovered by the time Britney Spears introduced her to the crowd at Las Vegas' MGM Grand Arena. Wearing a mesh dress and a pair of pasties, Cyrus regained her boisterous stage presence without a tear in sight.
Clearly, she gave the Kardashians a good time: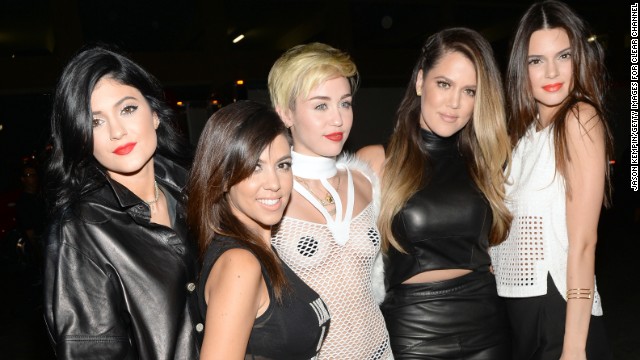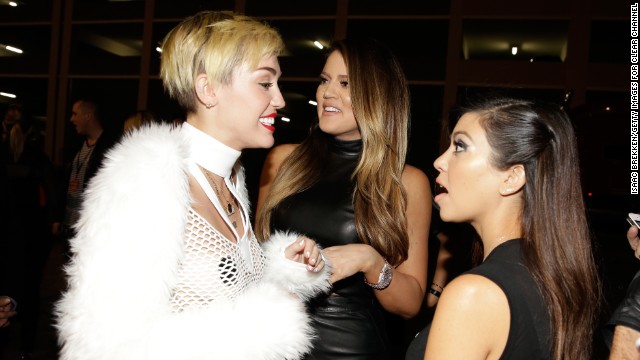 And judging from her tweets, Cyrus did too: