Today's news you might've missed:
A long holiday weekend is the perfect time to squeeze in wedding, and both Seth Meyers and Kate Bosworth jumped at the chance. Meyers and his new bride, Alexi Ashe, wed Sunday at Martha's Vineyard, while Bosworth married director Michael Polish in Montana on Saturday. [Us Weekly/People]
Lady Gaga promised a collaboration with Too Short, and the Mother did not disappoint. Over the weekend, the rapper, along with Twista, joined Gaga on stage to help her premiere new music from her upcoming album, "ARTPOP." [RS]
[youtube http://www.youtube.com/watch?v=0K24ZGbNJjc?feature=player_embedded&w=450&h=360%5D
[youtube http://www.youtube.com/watch?v=fCjbhx7qC7g?feature=player_embedded&w=450&h=360%5D
Khloe Kardashian is not the Tin Man, but she would like to be something like it. And we quote: "As much as I wish I were made of steel... I'm not ... I'm pretty damn close to it though hehe." Does that subtweet have anything to do with her husband Lamar Odom's recent DUI arrest and the rumors about their marriage? You be the judge. [Khloe K.'s Twitter]
Lindsay Lohan has a perfectly good reason for missing "The Canyons" premiere at the Venice Film Festival: her health. "I was never confirmed to attend," Lohan writes on her new website in response to gossip about her absence. "Of course, I would have enjoyed returning to that wonderful city and being a part of this amazing event, but my focus is on my health and well-being. Plain and simple, it is of the utmost importance." [LindsayLohan.com]
Lee Daniels can rest assured that he has a bonafide blockbuster on his hands with "The Butler." While it initially looked like "One Direction" was No. 1 at the box office this weekend as expected - what with teen fandom being as crazed as it is - that's not the case if you look at the extended holiday weekend. "The Butler" pulled in $20 million over the four-day period in comparison to the $18 million earned by "One Direction: This Is Us." [LAT]
Well, we guess that future Charlie Hunnam/Robert Pattinson friendship is out. Bret Easton Ellis says that Pattinson was actually author E.L. James' first choice to play Christian Grey. [GossipCop]
Cher is apparently testing out the theory that blondes have more fun on their album covers. The 67-year-old's new album, her 26th, will arrive September 24.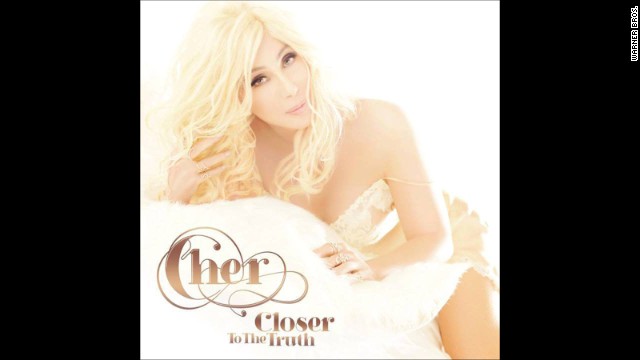 Are you over 21? Answer honestly - we check IDs. Those eligible might want to take a peek at this drinking game for James Franco's Comedy Central roast. [EW]
The January 5 premiere date for "Downton Abbey" is a long, long ways away, so find some tea and console yourself with this preview:
[youtube http://www.youtube.com/watch?v=_g6xg8gKxEk?feature=player_embedded&w=450&h=360%5D