If you've seen 1985's "A Nightmare on Elm Street Part 2: Freddy's Revenge," you've seen Mark Patton.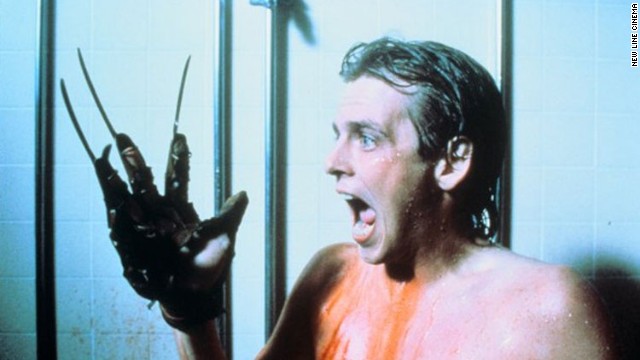 But here's why you haven't seen him since: the openly gay actor, now 49, reveals in HIV Plus magazine that he couldn't take the homophobia he found in Hollywood.
From being told how to dress to being restricted from discussing his sexuality, Patton says the West Coast industry was far different from the theater world he got is start in back in New York. (His big break came alongside Cher and Kathy Bates in a Broadway production of "Come Back to the Five and Dime, Jimmy Dean, Jimmy Dean," which was later adapted into a film in 1982.)
By the time he landed the "Nightmare on Elm Street Part 2" role, "AIDS was all around me. Everyone I knew was getting sick," Patton told the magazine. Not long after, Patton was up for the role of a gay character on a major network TV series, but he says there was a stipulation that he had to play the role while telling audiences he was straight.
"I remember looking around that table and I knew every one of those men were gay. All I could think about was how everyone I knew was dying from AIDS and we were having this bulls*** conversation," the actor recalled. "My heart just broke and that was the line for me. I knew I would never be able to do what they were asking, so I walked away from Hollywood and decided to move on to a place where it was totally acceptable to be gay."
As he moved on to a new career as an interior decorator Patton learned that he was HIV positive, but with treatment his health began to improve. These days, after appearing in the documentary about the "Nightmare on Elm Street" movies, 2010's "Never Sleep Again," he's making a documentary about his own life.
"The only thing we're waiting for is me. It's not that I'm embarrassed in any way, but I'm a private person, and I have a different life now," he said. That said, "it's my obligation to tell it the way it happened," Patton continued. "It's a story that needs to be told. I've looked at my mortality, and I lived through it."