Mariah Carey came up with a stylish solution to performing with a shoulder injury this weekend.
The singer has been outfitted with a sling after dislocating her shoulder last week, but Carey wasn't going to settle for a standard issue apparatus.
When it was time for her to take the stage at the Major League Baseball All-Star Charity Concert at New York's Central Park on Saturday, she slipped into a form-fitting white ball gown, with a glittering sling to match.
And if the bedazzled version wasn't glamorous enough, she threw a white Gucci stole over her injured arm, just for effect.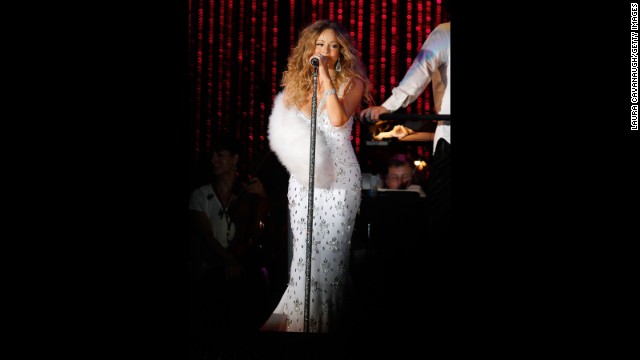 "Still in a lot of pain – cracked rib, fractured shoulder, bruises everywhere, but the show must go on," Carey tweeted on Thursday ahead of her show, which was backed by the prestigious New York Philharmonic and held to benefit the Hurricane Sandy relief efforts. Carey noted on Twitter that it was "an amazing honor" to perform with the Philharmonic, and "for such a great cause."
Yet no Carey concert is complete without a costume change, even when the star is in "a tiny bit of pain," as she explained to the audience gathered. For a few numbers, she swapped her all-white outfit for a black one - including a new, matching stole.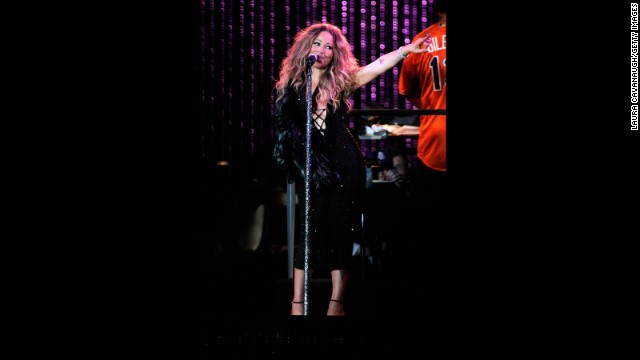 "It was truly an honor to perform with world renowned NY Philharmonic. In spite of the pain, I wouldn't have ever missed this moment," Carey said on Instagram after the show. "Thanks for helping me get through it and sharing it with me."