Blue Ivy's going to develop quite the palate.
Thanks to her internationally famous parents, little Blue has joined in on restaurant meals from Brooklyn to Paris.
On Thursday, Jay-Z and Beyoncé were spotted out with their firstborn as they grabbed a bite in the City of Light, where Bey had performed this week as part of her world tour.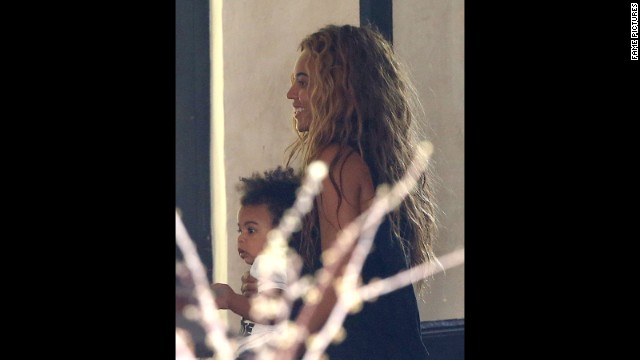 Blue matched her mom's laid-back style in jeans, sneakers and a T-shirt, sometimes holding a blue pacifier in her mouth.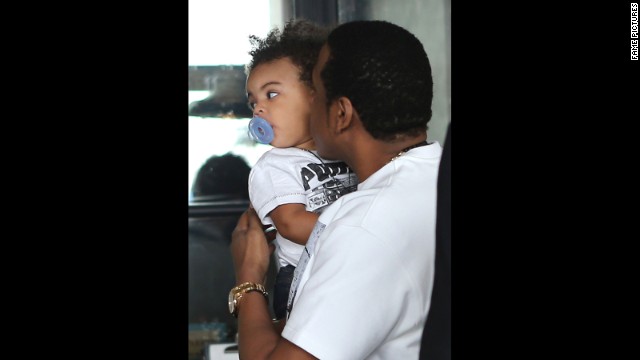 Beyoncé's opened up about how motherhood's changed her earlier this year, and in the photos Jay speaks with his actions, giving Blue a sweet smooch.