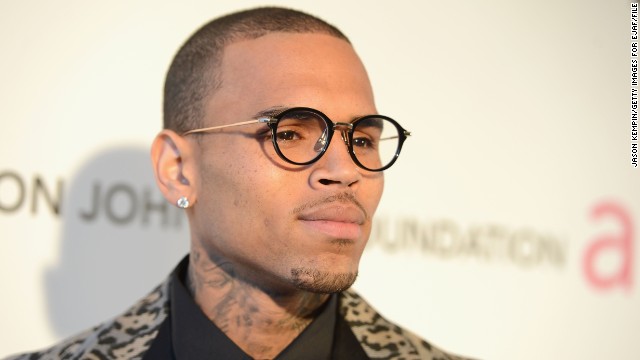 March 26th, 2013
06:00 PM ET
Today's news you might've missed:
Chris Brown opened up on Ryan Seacrest's radio show today, promoting his new album, "X," and his upcoming single, "Fine China," which will arrive on April 1. He gave some fairly frank answers on both his relationship with Rihanna and his relationship with the public. [Ryan Seacrest]
"Pretty Little Liars" will indeed be back for a fifth season, but bonus: there's going to be a spinoff! It'll be called "Ravenswood," a cursed small town not far from Rosewood, Pennsylvania, where pretty much everyone owns several black hoodies. [GossipCop]
We're not quite sure if there's some sort of moon phase happening, or what, but there's an abundance of ear loss happening in the news today. First, "30 Seconds to Mars'" Jared Leto receives a severed ear in the mail from a fan (is that supposed to be a compliment? it feels more like a diss) ... [Us Weekly]
... And then "Game of Thrones" actor Clive Mantle, who'd previously lost body parts on the HBO series, had to have half his ear sewn back on after it was bitten off in an attack at a hotel. Get this: the dispute was over a noise complaint. [BBC]
One Atlanta "Real Housewife" is poised to be a real ex-wife: NFL player Kordell Stewart has reportedly filed for divorce from reality star Porsha. [People]
Pro tip: When you're going to appear on David Letterman's show, try not to snoop around in the other guest's stuff. Letterman told "Spring Breakers" star James Franco that he caught the movie's director, Harmony Korine, going through Meryl Streep's purse before he was supposed to come on the show. The late night host revealed that's the reason why the filmmaker has been banned from "Late Show." [BlackBook]
The first look at "The Wolverine" is like the tease of all teaser trailers, coming in at just six seconds in length. But, on the other hand, it did leave us wanting more, so mission accomplished?
---

Our daily cheat-sheet for breaking celebrity news, Hollywood buzz and your pop-culture obsessions.