The spotlight has been on powerful ladies this week thanks to Facebook COO Sheryl Sandberg's book on women in the workplace, and Nicki Minaj is one fiery standout among their ranks.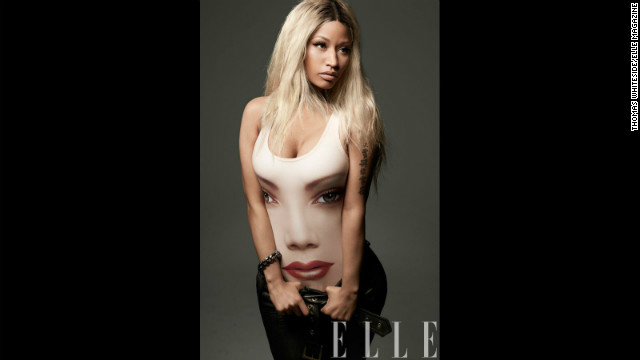 The new "Idol" judge covers the April issue of Elle magazine, and, as someone who straddles music, TV and merchandising, muses on what women need to know about getting respect.
"My advice to women in general: Even if you're doing a nine-to-five job, treat yourself like a boss," she told Elle magazine. "Not arrogant, but be sure of what you want - and don't allow people to run anything for you without your knowledge. You want everyone to know, 'OK, I can't play games with her. I have to do right by this woman.' That's what it's all about."
Read more from Nicki Minaj's Elle cover story
Elle gave the rapper/singer a makeunder, replacing her usual candy-colored style with a more understated look. For Minaj, this in itself was a milestone.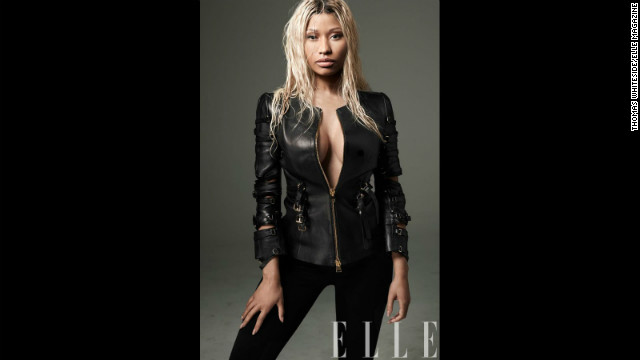 "When I saw myself with barely any makeup at, it was such a ... like, I'm so, so attached to my pink lipstick, it's hard," she told the magazine. "I feel that it's become a part of me. To go in front of the camera, without pink lips or big ol' crazy lashes - you know, nothing - I felt naked. It was scary! So this photo shoot was a real accomplishment in my eyes."
See the inspiration behind Nicki Minaj's Elle cover photo shoot
But when it comes to her career - or, as Elle calls it, her quest for "world domination" - Minaj is putting her family first.
"My goal in the beginning was to buy my mother a house. Now I realize, Okay, if I really focus and become a key player in business, then I can build an empire. I'm thinking of a legacy that I can be proud of and wealth that my grandchildren can use to go to college. So world domination- in terms of providing for my family – is absolutely my goal."