We live for the reaction shots and photos of audience members at the Grammys, which is often more entertaining than what happens on stage.
For the 2013 show, so far we've spotted Rihanna and Chris Brown getting cozy in the audience, as seen above. Ri, dressed in a gorgeous red gown, is set to perform with Sting and Bruno Mars tonight.
Elsewhere in the audience, Ellen DeGeneres and Portia De Rossi ran into Katy Perry, who's flaunting what she's got in a mint green gown. Check out DeGeneres' getting an eyeful below: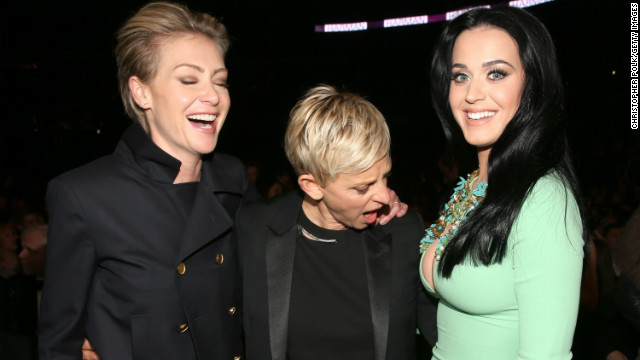 For more backstage details and pre-show dish, read the full story here.