Today's news you might've missed:
We won't ever be able to see Daniel Day Lewis as anyone other than Abraham Lincoln, thanks to these promo shots from Spielberg. (OK, so we're being dramatic but still - Day Lewis' transformation is dramatic!) "Lincoln" is scheduled to arrive November 16.
"Real Housewives of Atlanta" and "Glee" star NeNe Leakes has revealed her "secret" granddaughter in the latest issue of In Touch - but it's not like NeNe had to keep this "secret" in for long. Little Bri'asia was just born in June.  [In Touch Weekly]
Kim Kardashian, sex tape star extraordinaire, has been tagged by one Julian St. Jox as the third party in a three-way that St. Jox claims happened when Kardashian was a mere 20 years old. We don't even need for this to be true; the rumor alone has satisfied our "WTF" quota for the day. [RadarOnline]
Elisabeth Moss is the latest celebrity to chop off her hair and go platinum blonde ... dare we say it, has Miley Cyrus started a trend?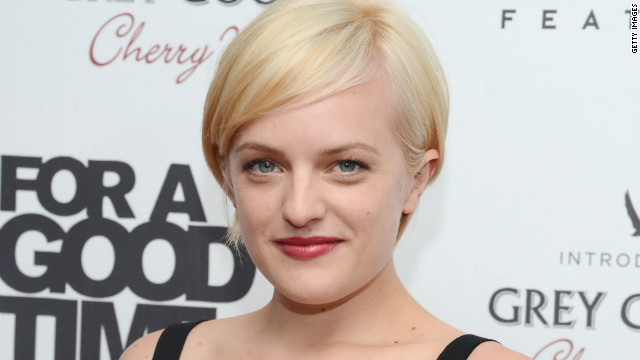 And now, for your Taylor Swift news:

She didn't crash a wedding with boyfriend Conor Kennedy, regardless of what you've heard. A "Kennedy matriarch" has reportedly said the country pop star was not invited to a family wedding over the weekend, but a rep for the singer says that Swift is not the Vince Vaughn/Owen Wilson variety of wedding attendee. [Vanity Fair]
She also set a record for digital sales with her single "We Are Never Ever Getting Back Together" ... [NYT]
AND she topped the Billboard Hot 100 with that same song, marking her first Hot 100 No. 1. Swift officially has free reign to turn up Ice Cube's "It Was a Good Day." [Billboard]