There's a whole lot of celebrity skin on display in the May issue of Allure magazine.
Five actresses and TV personalities - Debra Messing, Taraji P. Henson, Maria Menounos, Leslie Bibb and Morena Baccarin - appear in the publication, totally in the buff.
The ladies took their clothes off for the Body Images feature, and not too surprisingly, some were more comfortable than others getting naked for the cameras.
Menounos told Allure her photo shoot was tough, saying that she's so squeamish about nudity she's afraid to get pregnant because if she does she'll have to show her doctor her goods.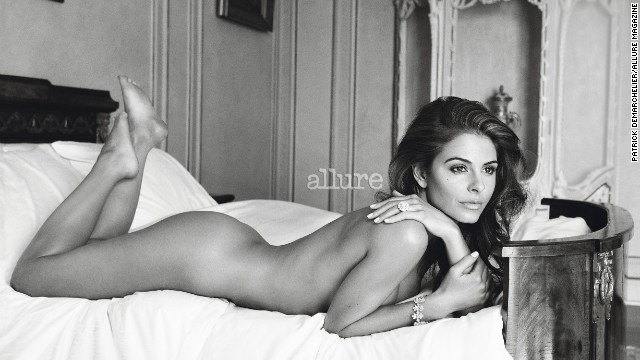 "I have some serious issues here," the 33-year-old "Extra" host and "DWTS" competitor admitted to Allure. "But I want to get over that."
"Smash" star Messing, on the other hand, said bring it.
"I don't have the body that working out in a gym for three hours a day would create, but I feel pretty good," the 43-year-old actress said. "I represent that."
For more photos of the stripped-down stars, visit Allure.com.