The blond worked well for her Marilyn Monroe-esque Playboy cover, but we do love that Lindsay Lohan's getting back to her ginger-tinged roots.
The 25-year-old was spotted in Beverly Hills Thursday with freshly tinted red locks. The shade isn't quite as deep as the red we grew accustomed to seeing on the actress in hits like "The Parent Trap" and "Mean Girls" - about the same color as LiLo's 'do in the photo below - but it's a reddish hue nonetheless.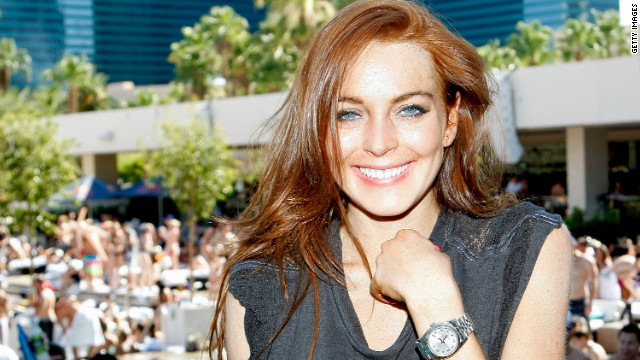 Lohan's no stranger to experimenting with hair color, as we've seen her swap out her natural red for brown, black, blond, and then back again.
Is it a coincidence that Lohan has returned to the shade as she works hard to get her career back on track? Maybe.
In the meantime, the actress is relishing her "Saturday Night Live" ratings success. She tweeted Friday a remark from the Los Angeles Times, which reported that Lohan has had "the last laugh": "They insulted her looks. They made fun of her cue-card reading. But the haters can't say no one watched Lindsay Lohan on 'Saturday Night Live.'"