If Angelina Jolie isn't careful, her right leg is going to snatch the next star role right out from under her.
It's not that the pose the actress struck at the Oscars was unusual - a number of stars have purposefully displayed a scintillating bit of skin through the slit of a gown (with exhibit A being Jennifer Aniston, the ex-wife of Jolie's partner, Brad Pitt.)
But Jolie's dedication to putting her right leg front and center has sparked a meme that popular culture just can't kick.
First there was actor and "Descendants" screenwriter Jim Rash's exaggerated pose during the Oscars ceremony (which he's said wasn't done to mock the celeb), and then the "Jolie" made its way to daytime TV (with a detour at the Statue of Liberty).
The co-hosts of CBS' "The Talk" put their best legs forward in their own black gowns, while "Live!'s" Kelly Ripa, with help from Lucy Liu, proved that one doesn't even need to wear black to pull it off.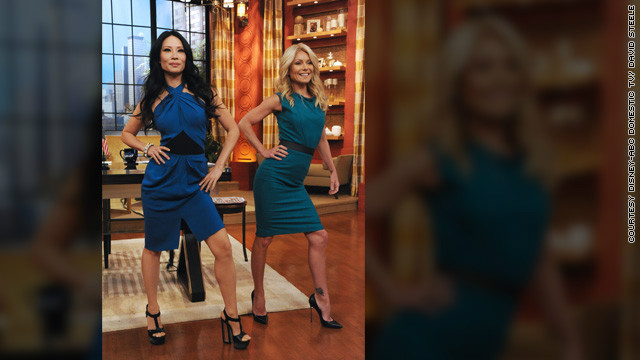 Hopefully, the rumors that Jolie was "steamed" about the reaction aren't true. After all, imitation is the sincerest form of flattery.