The BBC reports that a Dakota Fanning ad for Marc Jacobs' Oh Lola! perfume has been deemed inappropriately sexy and banned in the U.K.
The ad depicts 17-year-old Fanning holding a flower-topped perfume bottle between her thighs. The positioning, combined with the ad's styling (Dakota's fresh-faced in a short dress with polka dots) "drew attention to her sexuality," according to the Advertising Standards Authority.
The advertising watchdog, which noted that Fanning could be mistaken for under 16 in the image, said the ad "could be seen to sexualize a child," and wants it pulled immediately.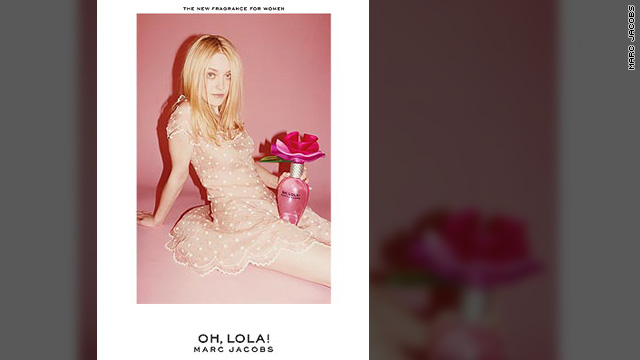 Designer Marc Jacobs previously told Women's Wear Daily that he chose Fanning for the ad precisely for the young star's sex appeal: "I knew she could be this contemporary Lolita, seductive yet sweet."
The ASA, however, isn't such a fan of the "seductive" image, and ruled that the ad was irresponsible and likely to cause "serious offense."
The perfume company producing Oh Lola!, Coty UK, argues that the image is "provoking but not indecent."