Ever the fashionista, Miss Piggy is making other muppets green with envy thanks to a shoot with InStyle magazine.
The snappy diva flaunted her figure in a series of designer wares for the fashion mag's November issue, including a fringed, lacy black number from Jason Wu, and the silk, cinched-waist dress from Prabal Gurung, as seen above.
As InStyle notes, Miss Piggy has nary a wrinkle on her smooth snout, despite being in the biz for 35 years. However, don't expect any stay young tips - she tells the magazine, "I was, as the saying goes, born this way: Perfect."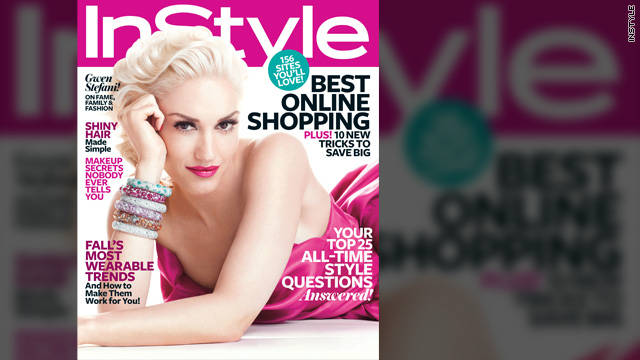 "It's a gift, but one must take care of it each and every day - ideally with the help of a humongous team of stylists, personal trainers, doctors, lawyers and other sycophants," she admits. "When one begins at such a high level, one really doesn't need much help - but I figure, why the heck not?"
Of course, InStyle had to get the deets on what's really going on between Miss Piggy and Kermit the Frog, but don't expect a "Muppets get Married" movie anytime soon.
"Kermie and moi's relationship is a complete circle of affection," Miss Piggy reveals to InStyle. "Moi loves him. He loves moi. And moi loves moi. As for marriage, I like to think of it this way: Kermie and I are married in our hearts. I'm still working on the rest of him."
You can see Kermit and Miss Piggy's "marriage of the heart" on the big screen when Jason Segel's "The Muppets" movie arrives on November 23. View the rest of the fashion icon's InStyle spread in the November issue, available on newsstands now.