We've heard celebrity parents admit that raising kids isn't easy no matter what your day job is, and Reese Witherspoon is joining the chorus.
The actress, 35, married fellow actor Ryan Phillippe when she was 23. The couple had two kids, Ava (who turns 12 this month) and Deacon (now 7), but went on to file for divorce in 2006.
"I was hard on myself when I got divorced," Witherspoon says in the October issue of Marie Claire. "And until I got remarried, I don't think I realized how stressed I was."
Witherspoon tied the knot with Hollywood agent Jim Toth in March, and says their union has taken some of the pressure off parenting.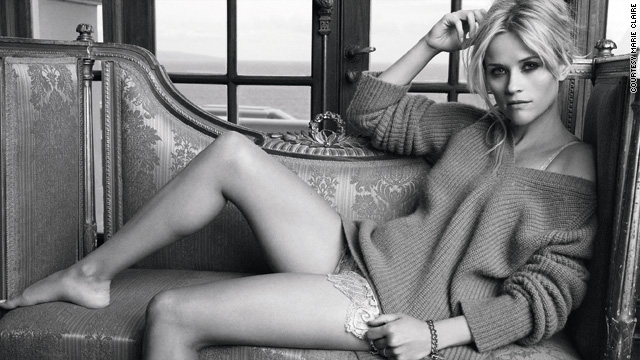 "I feel so much relief. I don't think I recognized how anxious I was about being a single parent. It was really, really stressful," she tells the magazine, adding that she thinks that applies to anyone parenting on their own.
"I think Nora Ephron says it in one of her books, 'You know, don't kid yourself, divorce is really hard on your children. It's really hard. Children will not be better for it."
However, the "Water for Elephants" star adds that she does think there are "extenuating circumstances."
"I'm sure everybody's life is different, so I shouldn't say that," she clarifies. "But it's really traumatic. Now I feel I a great sense of relief and an incredible amount of support from my husband."
Witherspoon has spoken about being smitten with Toth before - she gushed earlier this year about how lucky she felt to have him - and it turns out her marriage has also proved a nay-saying friend wrong.
"You know, somebody close to me once said, 'Oh, no man will ever accept your children.' And I just thought it was the most horrifying thing someone has ever said to me in my entire life," she said. "I was determined to find somebody who would make that not true. And I got lucky. I did. I got very lucky, and he's wonderful. And so wonderful with the children. I'm very blessed."
Read more when the October issue of Marie Claire arrives September 20.