Tara Reid will live in the '90s forever!
Life & Style has an exclusive picture of Reid's impromptu wedding in Greece, and the 35-year-old "American Pie" alum is showing midriff in a white crop top, accompanied by a long skirt and cardigan.
Maybe we can overlook Reid's casual bridal wear considering the whirlwind nature of the August 13 event.
The actress was initially thought to have married her recent boyfriend, Danish businessman Michael Lilleund, but he wasn't the groom. After much confusion in the press, Reid took to Twitter to clear things up, announcing, "His name is Zack Kehayov." This new fellow, Zack Kehayov, proposed to Reid and then married her, all on the same day.
And while she may have worn a crop top, the former Playboy Playmate accessorized her wedding look with some serious bling. Kehayov reportedly proposed with an engagement ring worth an estimated $25,000, featuring Reid's birthstone, citrine, in the center, reports Us Weekly. Her platinum and diamond band is worth an additional estimated $15,000. Reid tweeted this photo of her wedding ring early Monday morning, and has since been sharing photos of her new hubby.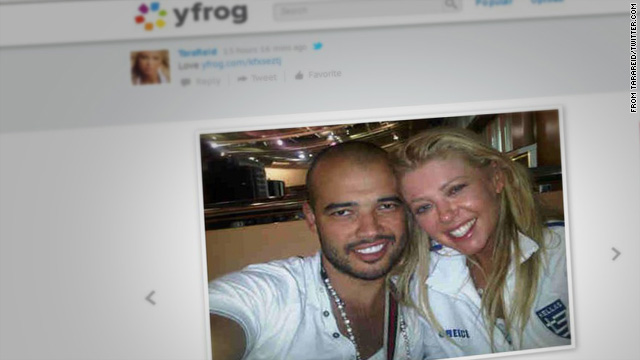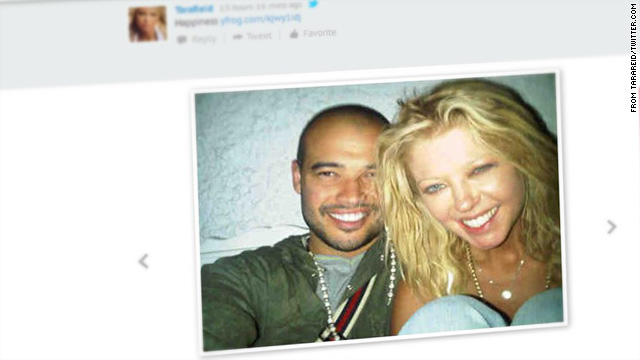 Before marrying Kehayov and dating Lilleund, Reid was engaged to Internet entrepreneur Michael Axtmann but called it off in April 2010. She was also engaged to Carson Daly, but the '90s power couple split in June 2001. This is her first marriage.