Tara Reid may have set the record for shortest engagement of all time.
The "American Pie" actress announced she'd gotten engaged while on vacation in Greece via Twitter on Saturday, and then followed it up mere hours later with the announcement that she was married.
Update, 2:16 p.m.: According to People, Reid, 35, married Zack Kehayov, although it was thought earlier that she married Danish businessman Michael Lilleund. The actress did tweet "His name is zack kehayov" after she let the Twitterverse know, "Just got married in greece I love being a wife!"
In her euphoria, she even gave her followers a twitpic of the ring and alerted Deepak Chopra of her happy news.
Reid wasn't the only one who heard wedding bells this weekend: Two hosts of "The View," Sherri Shepherd and Joy Behar, also celebrated their own nuptials.
Shepherd and Lamar Sally were also wed on Saturday, but they held their ceremony in Chicago (Shepherd's hometown) at the city's Fairmont Hotel, reports People. "View" co-host Elisabeth Hasselbeck served as a bridesmaid, along with Niecy Nash and "Community's" Yvette Nicole Brown.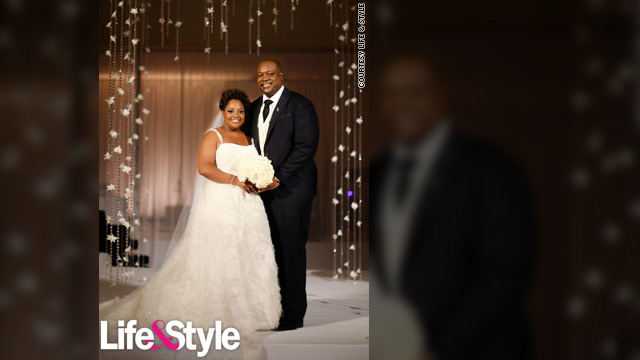 And then there's Behar, who wed Steve Janowitz, her companion of 29 years - and whom she called her "spousal equivalent" - last Thursday. You'll have to wait until "The View's" return on September 6 to hear the details.
For more photos of Shepherd's wedding, check out the latest issue of Life & Style, on sale Wednesday.