Hugh Hefner's girlfriend Anna Sophia Berglund has some effective powers of persuasion.
As Hef explained on Twitter Wednesday, "After the Uno game, Anna got me to plank on the dining room table." And in what appears to be his pajamas, no less.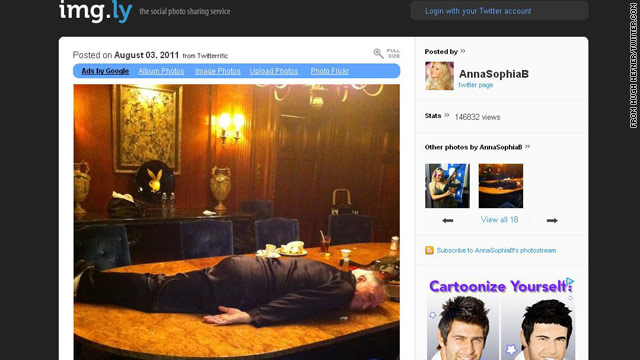 But why plank alone when there are playmates around? Literally.
"I have a table full of planking Playmates here at the Mansion," Hef tweeted Wednesday. "See photo."