Following her split from husband Marc Anthony in July, Jennifer Lopez is opening up about the dissolution of her seven-year marriage.
The family she created with Anthony, including the couple's twins Max and Emme, "was my biggest dream, and I really worked hard at it. We both did," Lopez tells the September issue of Vanity Fair.
Read more about Jennifer Lopez's Vanity Fair interview
"Sometimes it doesn't work—and that's sad," she goes on. "But I remain an eternal optimist about love. I believe in love. It's still my biggest dream."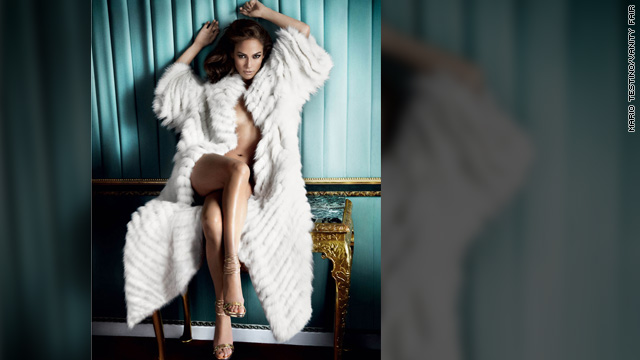 The 42-year-old, who is balancing movie roles with motherhood, her latest album and a new reality show, is keeping her eyes trained on what's ahead, which will include Anthony in a certain respect.
"I am positive—determined to move forward with my life, bring up my babies, and do the best job I can as a mother, entertainer, and person. I now look forward to new challenges," she says.
As far as her relationship with Anthony, "We actually work great together, and he was always very supportive. He will always be in our lives. He will always hold a special place in my heart as the father of my children."
Video: Behind the scenes at Jennifer Lopez's Vanity Fair cover shoot
Now that the actress and singer finds herself single again – following a string of high-profile relationships with stars like Ben Affleck and P. Diddy – she says that she's gained a new outlook on romance.
"It's not that I didn't love myself before. Sometimes we don't realize that we are compromising ourselves," she tells VF. "To understand that a person is not good for you, or that that person is not treating you in the right way, or that he is not doing the right thing for himself—if I stay, then I am not doing the right thing for me. I love myself enough to walk away from that now."
Read the full interview with Jennifer Lopez when the September issue of Vanity Fair hits newsstands August 3.