Lindsay Lohan's still trying to work out payment for psychological counseling - her health insurance lapsed since she hasn't worked in a year - but she has been able to afford a pair of killer high heels.
The 25-year-old actress strode into court Thursday atop a pair of black peep-toe, platform stilettos that could very well be Christian Louboutin, judging by the red soles.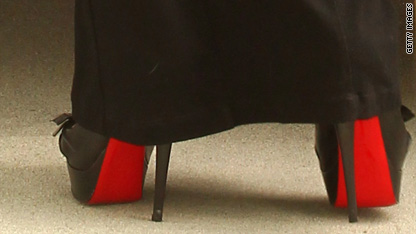 It's not atypical of Lohan to appear in a towering set of heels for a court appearance, but perhaps she really needed the extra height this time - the black dress she wore was floor-length, so much so that it easily engulfed the top of her skyscraper footwear.
For more on Lohan's latest court appearance - which was just to review her progress on the terms of her probation - check out the full story here.