Zach Galifianakis' brightly colored t-shirt in "The Hangover Part II" frankly looks a little rank, but if you like his style, you can have a yellow dog shirt of your own.
The short-sleeved cotton top, emblazoned with a Labrador on the front, was found on CafePress.com by the "Hangover's" costume department, and can be yours for $20. Sizes run from small to 2XL, although that size will run you an additional $3.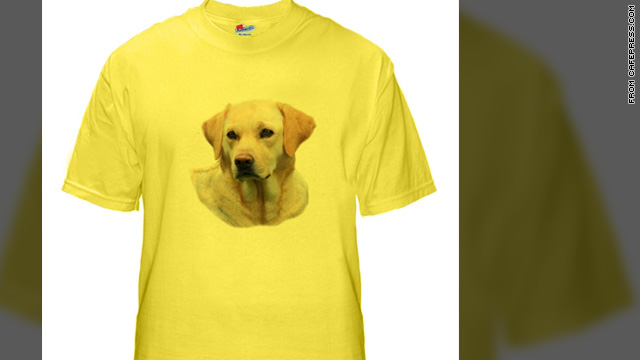 Depending on your lifestyle, you too could wear it as you try to piece together what happened during a prior night's wild, drunken festivities, maybe even while in Thailand(!).
"The Hangover Part II" is in theaters now, however we would advise against wearing a yellow Lab t-shirt to the theater.