While there may be actresses who wouldn't dream of kissing and telling, Amanda Seyfried isn't one of them.
In the April issue of Elle magazine, the "Red Riding Hood" star spills details about her real- and reel-life romances.
More photos from Amanda Seyfried's Elle cover shoot
Seyfried was wooed by Channing Tatum in "Dear John" and locks lips with Justin Timberlake in the upcoming "Now," and the actress admits she enjoyed her on-screen smooches. "I can't lie," she says. "It didn't suck making out with Channing and Justin."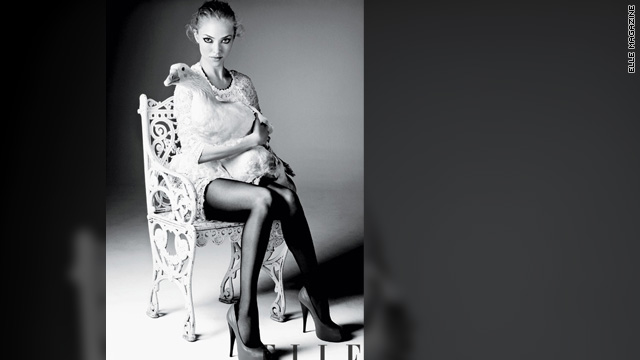 But the actor she's had the most chemistry with is "Mamma Mia!" co-star Dominic Cooper. "[It is] one of the easiest things in the world," she says of falling in love on set. "You're both open. You're put in a situation where you have to make out with each other. It's easy for things to get carried away."
And Seyfried did indeed get carried away, believing the British actor was breaking up with his longtime girlfriend to be with her.
"I was just kind of foolishly thinking that the two of them were done and Dom and I were involved. But we weren't really as involved as I thought," she says. "So I got my heart broken pretty hard."
Seyfried has also enjoyed a fling with "True Blood" star Alexander Skarsgard ("He's superfunny, but I was too involved with Dom," she explains), and more recently has been linked to Ryan Phillippe — although she plays coy when asked about the actor.
"Um, yeah," she tells Elle. "I've been 'seen' with him."
Despite being paired up with some of Hollywood's hottest hunks, there's still one actor who remains on Seyfried's wish list. "I'd really love to make out with Michael Fassbender," she says of the "X-Men: First Class" star. "Put me in a movie with that guy. I'm serious. Wow."