For dance aficionados, 33-year-old Benjamin Millepied is better known as a principal dancer for the New York City ballet, but to nearly everyone else, he's the guy who is now engaged to Natalie Portman...and is also the father of the baby she's expecting.
The French-born Millepied - who choreographed Darren Aronofsky's "Black Swan," which starred Portman - posed in a series of photos for ELLE magazine's March issue with his dancing partner of 10 years, Jenifer Ringer. You can see more photos here.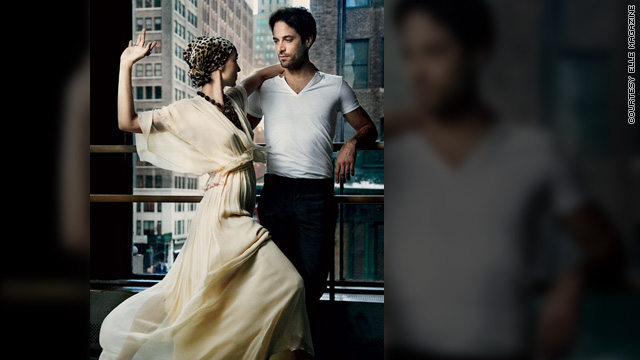 Portman, 29, hasn't been too shy about discussing their relationship; she thanked Millepied during her acceptance speech for the best dramatic actress in a motion picture Golden Globe for "helping me continue [to create] more life."
She went on, "Benjamin choreographed the film, and also you might remember him in the movie as the guy, when they ask, 'Would you sleep with that girl?' he's like, 'No.' He's the best actor, it's not true - he totally wants to sleep with me!"
But Millepied was a bit more bashful in his interview with ELLE. When asked about his relationship with Portman, he became tongue-tied and looked toward the floor as he responded, "We're just two people."
He had an easier time talking about the film. "Darren was so focused, and I could see the intensity in the performances during the shoots," the dancer said. "There was something emotionally consuming taking place. I'm very happy for everyone involved."
At that point, ELLE notes, Millepied relaxed a little bit. "And I'm thrilled to be a dad, too, of course," he smiled.