He is now officially the coolest man on the planet.
CNN's own Wolf Blitzer had the crowd on its feet Wednesday night in Atlanta at the Soul Train Awards where he was a presenter.
What was Blitzer doing at the Soul Train Awards you might ask? It turns out the erudite host of "The Situation Room" was a fan of the dance show back in the day, which he said was the destination for all things cool, from fashion to music, when he was growing up.
The audience couldn't have been more welcoming to Blitzer, who brought the house down when he revealed that he wasn't there to talk politics or current events but rather for someone to teach him "how to Dougie."
For those not in the know, the Dougie is a hip hop dance which is a favorite of club goers, athletes and celebrities alike. The audience roared their approval and gave Blitzer a standing O as he offered up some of his dance moves with an assist from a very special rapper (refer to the above photo). He also accepted an award for a rapper who couldn't attend.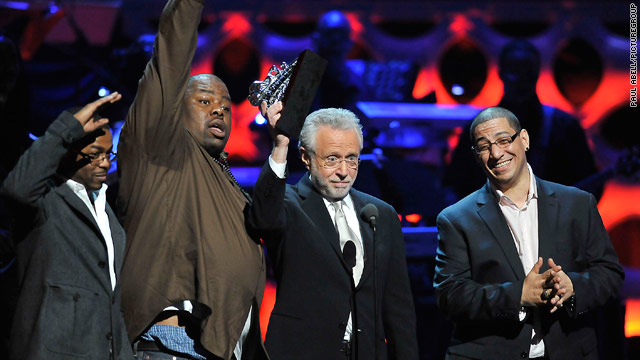 Wow, who knew? You did CNN proud, Mr. Blitzer.
The show is scheduled to air on BET and Centric at 9 p.m. on November 28.