Talk about a "Switch": Jennifer Aniston transforms herself into a '60s-era Barbra Streisand – complete with long, fake nails - in the September issue of Harper's Bazaar.
In the black-and-white photo, 41-year-old Aniston – who plays a pregnant woman involved in a sperm-donation mix-up in the August 20 comedy "The Switch" - also wears the singer's signature side-part bob and Cleopatra eye makeup.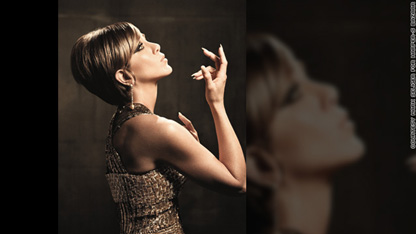 It wasn't difficult for the former "Friends" star to capture the "Funny Girl"'s spirit – she is a huge Streisand fan and even met her at a New Year's Eve party a few years ago.
"[Barbra] was wonderful, and you could talk to her about anything," says Aniston, who tells Bazaar that she and Streisand, 68, discussed directing.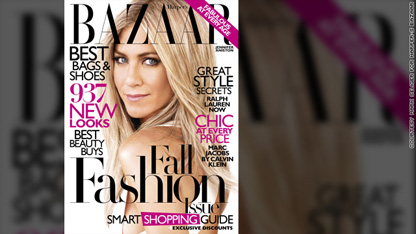 "So, I happened to be talking to her and Jim [James Brolin, Streisand's husband] when it struck midnight," Aniston recalled. "They said, 'Excuse us,' kissed each other, and then, very politely, kissed me.'"