A trailer and a few movie stills from the upcoming feature, "The Green Hornet," have hit the web, revealing Seth Rogen in a role that's a little atypical for the "Pineapple Express" actor.
While we're more used to seeing Rogen as the schlubby, fumbling, possibly under-the-influence leading man, this time around he plays the suave, wealthy, possibly under-the-influence playboy, Britt Reid.(Okay, so perhaps the casting directors weren't too far off.)
Within the first few scenes of the trailer, Britt is the responsibility-eschewing son of a newspaper mogul, partying it up with drinks in hand and bikini-clad women in the pool.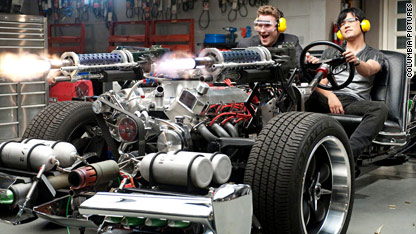 When his father is killed, Britt is left in charge of the media business, musing about whether or not he's done anything worthwhile with his life. Enter Kato, played by Jay Chou, and Reid's plan to help the city by turning himself into the crime-fighting Green Hornet.
Cameron Diaz plays Britt's secretary Lenore Case, and Christoph Waltz is the film's resident villain as Benjamin Chudnofsky.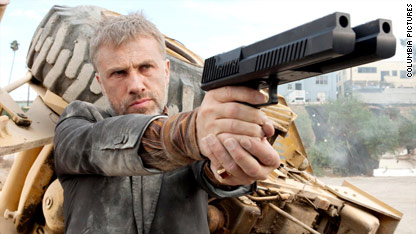 You can watch the full trailer here; the movie is slated for a January, 2011 release.