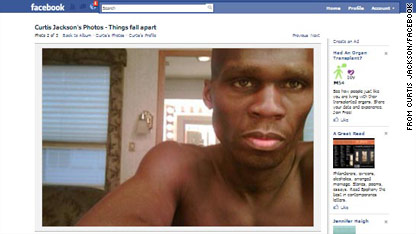 Fans may not believe it, but that really is rapper 50 Cent.
The formerly buff recording artist and actor shed 50 pounds using a liquid diet for a role as a cancer patient in the upcoming film "Things Fall Apart," his rep told CNN.
The performer, whose real name is Curtis Jackson, tweeted photos showing him looking gaunt and the images eventually made their way to Facebook and various blogs.
A spokesperson for the rapper said the photos were taken several weeks ago and he has since started to gain the weight back.
According to the New York Daily News, Jackson will portray a football player diagnosed with cancer in the Mario Van Peebles film.