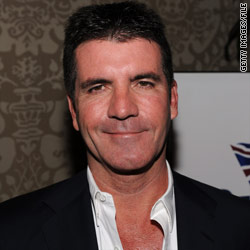 The Hollywood Reporter has released its third annual list of the most powerful folks in reality TV, and it's no surprise that Simon Cowell ranks number one.
The "American Idol" judge returns to the top spot for the second year in a row thanks to his continuing influence over the genre.
"He tops this list for the second year in a row, not just because he's a singular on-air talent able to captivate an audience in a way that no one has replicated, 10 years into the reality TV era; and not just because he has pulled in what Forbes says was $75 million last year from 'Idol,' producing NBC's 'America's Got Talent' and other deals, making him the highest-paid person on television - but because Cowell represents the best of reality TV," THR says.
The publication selected the Top 50 based on several criteria, including "The indelible mark each person makes on his or her shows as producer, overseeing executive or talent" and "how the individual has sparked a 'water cooler' factor for his or her shows and their ability to create dramatic, comedic and can't-miss TV moments."
Fox is also represented in the number two spot on the list with Mike Darnell, president of alternative entertainment for the network, and "Idol" host Ryan Seacrest comes in at number five.
Click here to view the list in its entirety.