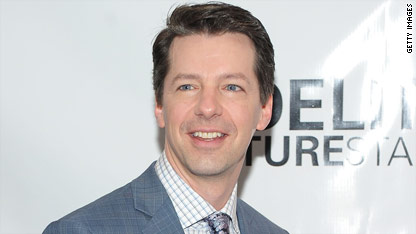 Sean Hayes is already nominated for a Best Performance by a Leading Actor in a Musical Tony award for his work in "Promises, Promises," and now the actor will also host the 64th annual awards ceremony on Sunday, June 13.
Hayes' performance in the Broadway musical co-starring Kristin Chenoweth sparked a national dialogue about the ability of gay actors to convincingly portray heterosexual characters, and one has to wonder how this will be addressed at the awards ceremony... if it will be brought up at all.
Hayes, perhaps best known for his award-winning portrayal of "Will and Grace's" Jack McFarland, is sure to bring his comedic timing to the event and "make a great show even better," said executive producers Ricky Kirshner and Glenn Weiss in a statement.
The nominees for the event include other Hollywood heavy-hitters like Denzel Washington and Viola Davis for "Fences," Jude Law for "Hamlet," Catherine Zeta-Jones for "A Little Night Music" and Scarlett Johansson for "A View from the Bridge."