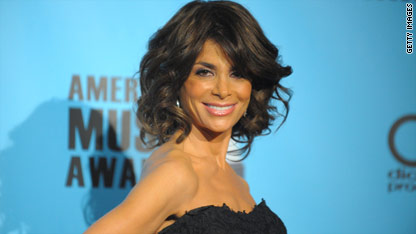 Simon Cowell isn't the only one with big post–"Idol" plans: Paula Abdul is now on board with a talent competition tentatively titled "Got to Dance."
Abdul will be an executive producer, creative partner and lead judge on the CBS show, according to a press release. On top of all that, Abdul "will also serve as coach, mentor and advocate for the contestants during the performances and elimination process," the statement said.
Like Cowell's "America's Got Talent," Abdul's show is an American version of a British ratings champ, and, also like Cowell's forthcoming reality talent competition "X Factor," people of all ages can sign up to compete, either alone or in a group. The show is also open to all kinds of dancing, from ballroom to bhangra to breakdance, the statement said.
It's interesting timing, since Cowell himself just told Oprah Winfrey in an interview Thursday that he knew the end of "Idol" wasn't the end of Abdul.
"Paula is a survivor, she's got great instincts," Cowell said. "She'll come back [out] on top, I'm convinced of that."
CBS will announce the other judges, as well as information regarding auditions, at a later date. Info on the audition process will also be available on CBS.com.