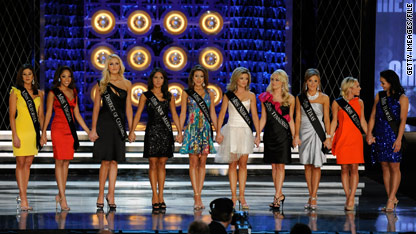 There she is, that's Miss America – on ABC.
The pageant is returning to the network under a three year deal, Variety reports.
ABC had dropped the live broadcast of the competition back in 2005 due to low ratings. The show then moved to the CMT network before finding a home on TLC.
NBC had carried the Miss America pageant for three decades prior to 1997 when that network struck a deal with Donald Trump to run the rival Miss USA pageant.