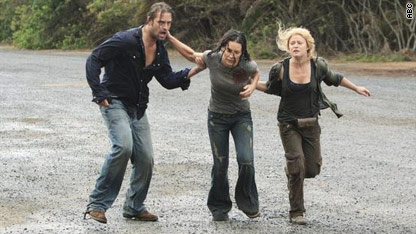 Those advertisements during the "Lost" series finale on Sunday night didn't come cheap. According to Ad Age, they went for $900,000 a pop.
There was certainly a lot of them too: the episode clocked in at one hour and 45 minutes, which meant there were 45 minutes of various commercials and promos.
Target took advantage of the moment with various ads featuring the smoke monster, the Swan station and more, cementing the event as the "Geek Super Bowl."
Reaction to Target's ads seemed mostly positive on Twitter, though film critic Richard Roeper tweeted his dislike of them, calling them "cheap."
What did you think of all the ads, themed or otherwise?