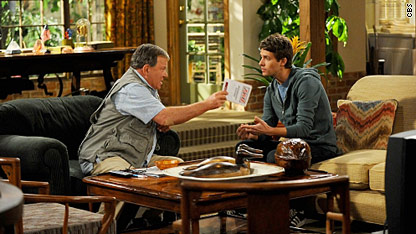 The show hasn't even premiered yet and the Parents Television Council already doesn't like it.
Since the network chose to stick with the same expletive used by the Twitter account it's based on, the PTC had no choice but to "denounce" the program, which is slated to air at 8:30 p.m. on Thursdays in the fall.
In a statement, PTC President Tim Winter said that "CBS intentionally chose to insert an expletive into the actual name of a show, and, despite its claim that the word will be bleeped, it is just CBS' latest demonstration of its contempt for families and the public. There are an infinite number of alternatives that CBS could have chosen but its desire to shock and offend is crystal clear in this decision."
To those who defend "indecency on the public airwaves," Winter asks, "How does the v-chip block this one? Where does this figure into the absurd defense of 'fleeting' profanity? The title of this show is the opposite of fleeting – it is bold, shameless, and in-your-face."
And to any network or local affiliate advertiser who supports the show, the PTC "will wage an unrelenting campaign" against them, just like they did with the broadcasts of "Dexter" and "Swingtown." The council also plans to challenge any network affiliates planning to air the show or promos of the show before 10 p.m.
Hell hath no fury like a parents council scorned.