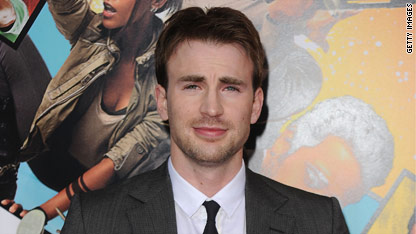 How's this for irony: the forthcoming "Captain America" film won't be shot in America.
Not exactly patriotic, but the comic book icon, who's superhero costume is made up of the U.S. flag, will be shot overseas instead of in Los Angeles because it's more economical. Marvel Studios begins shooting "Captain America: The First Avenger," which stars Chris Evans, Samuel L. Jackson and Hugo Weaving in July in London, where the story is partially set.
But the studio, which was acquired by Walt Disney Co. last year, decided it was easier to do things this way because the story is set in Europe and will feature several scenes in London, but those tax incentives sure sweetened the deal.
Marvel Studios co-President Louis D'Esposito, who oversees physical production, tells the L.A. Times that he strongly considered Los Angeles as the shoot location – at least for the stage work.
"I actually had location scouts here to see what could be done,'" he said. "But it would have required so much visual-effects work and set construction, it didn't make sense."
D'Esposito told the Times that Britain's film incentive, which offers a 20% to 25% payable tax credit on qualified expenditures, was another factor. Marvel could not apply for a tax credit from California's program because the film's budget, which is about $140-million, would make it ineligible, he said. California's program excludes films costing more than $75 million.