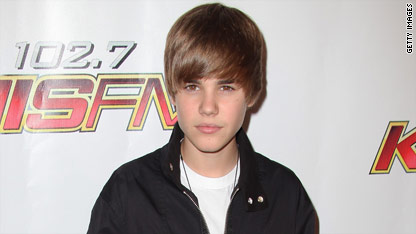 Justin Bieber – (insert the shrill screams of millions of young girls here) – says he wouldn't hesitate when the mood to kiss hits.
"I mean, if you're driving you make a little stop at, you know, the Wal-Mart rest stop ... you're good," Bieber says to the co-hosts of the Johnjay and Rich, a San Diego-based radio show.
He hasn't tested that out yet in the new Range Rover his mentor Usher bought him for his 16th birthday, but when he does plant a kiss on a lucky lady, he says she'll be, well, lucky.
"I'm a good – I'm a great kisser," the heartthrob says, adding that he's made out with "a couple chicks."