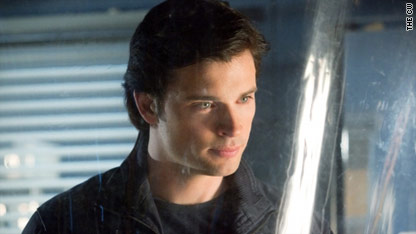 The story of Superman's younger days will be coming to a close on The CW next season.
The network announced today that "Smallville" will conclude its run after 10 seasons next year. The CW says the final season of the Superman saga will bring viewers "a conclusion worthy of a superhero."
The network also released a fall schedule with two new dramas on tap. One show not returning is the revival of "Melrose Place", which was canceled after just one season.
Check out the full schedule here:
CW FALL 2010 SCHEDULE
Monday (All times Eastern)
8 p.m. – "90210" (new time slot)
9 p.m. – "Gossip Girl"
Tuesday
8 p.m. – "One Tree Hill" (new time slot)
9 p.m. – "Life Unexpected" (new time slot)
Wednesday
8 p.m. – "America's Next Top Model"
9 p.m. – "Hellcats"
Thursday
8 p.m. – "The Vampire Diaries"
9 p.m. – "Nikita"
Friday
8 p.m. – "Smallville"
9 p.m. – "Supernatural" (new time slot)
New show info:
"Hellcats" – A drama set in the world of college cheerleading. Ashley Tisdale ("High School Musical") and Aly Michalka head the ensemble cast, while "Smallville" star Tom Welling is one of the executive producers.
"Nikita" – Described as a reboot of the 1990 French film "La Femme Nikita" (which in turn gave us the 1993 film "Point of No Return" and a 1990s TV series starring Peta Wilson), this show stars Maggie Q as a government assassin who turns against her employer.