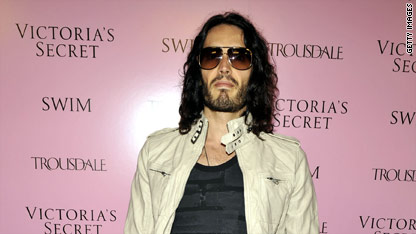 Russell Brand, always the character, told David Letterman about the two days he spent with the Marines at Camp Pendleton in Southern California on the "Late Show" Wednesday.
Brand said he admires the Marines' bravery, masculinity and strength of character.
"I love the Marines, I respect them, I can't believe the heroic things they do and the way they live," Brand said. "I went to live with them for 48 hours to see what it would be like to be in the Marines - it's difficult.
And when Letterman asked Brand how the training went, he replied, "Well, I wish I could say I did rather well, but it was compromising."
One of the most compromising parts being the 10 kilometer hike Brand took part in at 3:30 a.m., carrying a 70 pound backpack.
"A lot of the stuff in (the backpack) I didn't even need," he said. "A Shovel. I said 'has everyone got a shovel?' And they went, 'Yeah.' Then what am I taking mine for then? If I need (a shovel) I'll borrow one of theirs," Brand joked. "We're a team."