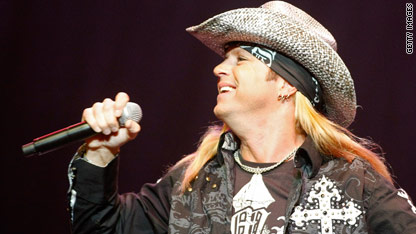 So what was it that sent Bret Michaels', um, heart racing?
A naughty "Skin-e-max" flick.
In an interview with Rolling Stone magazine, the Poison frontman and current Celebrity Apprentice finalist 'fessed up to what he was watching on television when his near-fatal brain hemorrhage happened last month.
"I was going back and forth from SportsCenter to 'Busty Cops 3,' " the rocker admits. "Maybe that's what did it!"