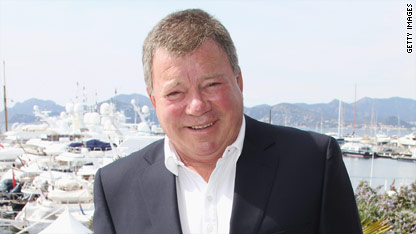 The (expletive) Justin Halpern's dad says is hilarious - hilarious enough to warrant more than 1.3 million followers on Twitter, a book and a sitcom that will debut on CBS next season.
Halpern's bio on his Twitter page says it all: "I'm 29. I live with my 74-year-old dad. He is awesome. I just write down (expletive) that he says."
Halpern's dad's poetic and wildly inappropriate quips inspired the sitcom "$#*! My Dad Says" (another title option was "Bleep My Dad Says"), about a struggling writer and his outspoken father, to be played by William Shatner.
The sitcom will be filmed as "an old-fashioned, multicamera, studio audience comedy" like CBS's "Two and a Half Men" and "The Big Bang Theory," according to The New York Times.
Some of Halpern's dad's funniest witticisms (that don't require a parental advisory warning) include:
"I didn't say you were ugly. I said your girlfriend is better looking than you, and standing next to her, you look ugly."
"Pressure? Get married when you want. Your wedding's just one more day in my life I can't wear sweat pants."
"We're out of Grape Nuts... No, what's left is for me. Sorry, I should have said 'You're out of Grape Nuts.' "
Will you watch "$#*! My Dad Says" on CBS?