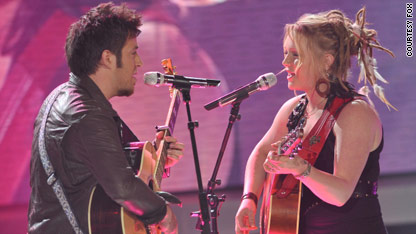 testing captions
SPOILER ALERT!!! Tonight's blog entry will reveal the contestant being sent home from "American Idol." Don't read any further if you don't want to know the results.
Is there anyone out there who doubted the outcome?
Even MamaSox says she has a crush on Casey and she's not alone. Mr. James was certainly nice to look at, and I enjoyed quite a few of his performances. He should be proud.
Now that we know for sure  who will be in the finale, are they evenly matched?
Head on over to iReport and upload videos of your questions for Casey James.