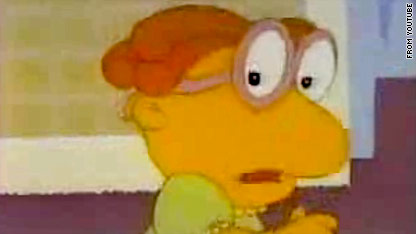 If you grew up watching Jim Henson's "Muppet Babies", surely you wondered what became of Skeeter, the tomboy twin sister of Scooter and the only other girl in the nursery besides Baby Piggy.
You can breathe easy now because Skeeter's back!
Grown-up Skeeter can be found among the pages of "The Muppet Show" comic books, whose current series features her return. The comic, produced by Boom! Media, debuted last year. Each issue is a print edition of a "Muppet Show" episode, complete with skits, musical acts, backstage drama and production meetings.
Skeeter - who's looking for a job (no surprise in today's market) - is hired as a "Muppet Show" stagehand. Of important note is the fact that she is never mentioned by name. Skeeter is referred to simply as Scooter's twin sister. But it's obvious that it is her. Because "Muppet Babies" are now a Disney property, there was some legal red tape surrounding actual usage of the Skeeter name.
Die-hard Muppet enthusiasts are probably scratching their heads, wondering how Skeeter fits into the storyline to begin with. She never appeared outside of "Muppet Babies", which was really a mystical off-shoot of sorts. Technically, it is a spin-off of a popular scene from the movie "The Muppets Take Manhattan", where the gang fantasizes about what it would have been like to grow up together.
If "The Muppet Movie" is to be believed, Kermit grew up in a Florida swamp and was approached by an agent while singing and strumming his banjo. He moved to Hollywood where he met Fozzie, and soon teamed up with the gang that was to become "The Muppets."
Skeeter may never have been a live-action Muppet, but those of us who adored "Muppet Babies" appreciate the nod to what is arguably one of the greatest children's television programs of all time.
What about you? Do you have any fond "Muppet Babies" or Muppet memories you'd like to share? Who's your favorite Muppet?