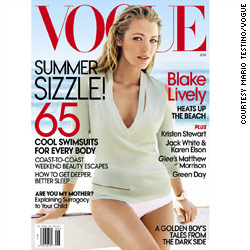 At 22, Blake Lively already has another Vogue cover under her belt: The "Gossip Girl" actress graces the magazine's June issue just a year after she snagged the Vogue cover shot in February of 2009.
Lively, who spent part of her childhood in California, took a break from filming "Green Lantern" in New Orleans and headed to La Jolla, California with writer Hamish Bowles to catch some waves.
Although Lively may seem to be the epitome of a surfer girl, she'd only picked up a board once before at the age of 13 to surf at Manhattan Beach, and she walked away from it with a bloody nose. But, she was still game to suit up for Vogue - and spill a few (really, just a few) deets about her new movie.
"I'm going to be the coolest aunt ever," Lively said of her role as Carol Ferris in the upcoming Martin Campbell film based on the DC Comics superhero. "All I want is to be a hero to my nephews and nieces."
For Lively, that means intense training with a stunt coordinator who's worked on the "Bond" movies as well as acrobats from Cirque du Soleil.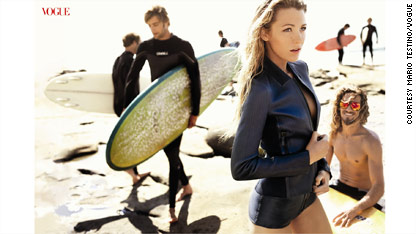 "Our director likes our fights real close and dirty," the actress said. "I'm 40 feet in the air, spinning around…do that for ten minutes, and you should see your body the next day! It's so exhilarating, so thrilling – and nauseating."
But of course, as this is Vogue, Lively also spent her surf time posing for photographs with photographer Mario Testino and famed "surf deity" Rob Machado and his crew. A few of the pictures are included above and below, but you can see the full gallery here. Fair warning: the photos may make you hate her.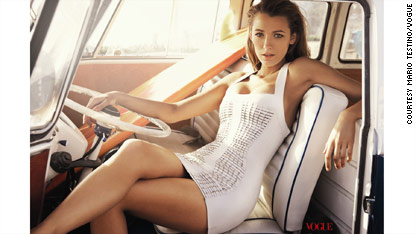 To read the full interview with Lively, pick up the June issue of Vogue.