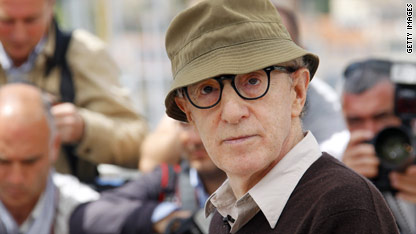 Woody Allen raised eyebrows at Cannes over the weekend when he offered words of support for another internationally known filmmaker, Roman Polanski.
"It's something that happened many years ago," Allen said of Polanski's sex scandal during an interview with French radio station RTL, according to the L.A. Times. "He has suffered, he has not been allowed to go to the United States. He was embarrassed by the whole thing."
Polanski pleaded guilty to unlawful sex with a 13-year-old girl in 1977, but fled to Europe before he was sentenced. He's now fighting extradition from Switzerland to the United States.
"He's an artist, he's a nice person, he did something wrong and he paid for it. They [his critics] are not happy unless he pays the rest of his life. They would be happy if they could execute him in a firing squad," Allen added. "Enough is enough."
It's unclear if Allen was aware at the time of the interview that a second woman has come forward - British actress Charlotte Lewis - claiming that Polanski sexually abused her "in the worst way possible" when she was cast in one of his movies at 16.