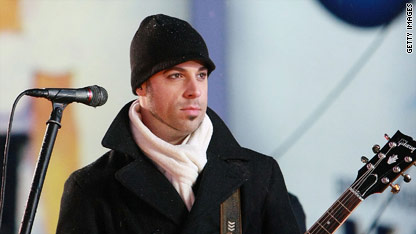 Chris Daughtry and his wife Deanna announced that they are expecting twins. The babies are due to join the "Idol" star's growing family in November. Daughtry also has a step-daughter Hannah and adopted son Griffin.
"Deanna and I are overjoyed about this double blessing," Daughtry wrote on his Web site. "Thank you for your expressions of love and support and for respecting for our privacy during this special time."
According to his site, the twins were conceived using in-vitro fertilization and a gestational surrogate due to Deanna's partial hysterectomy in 2006.