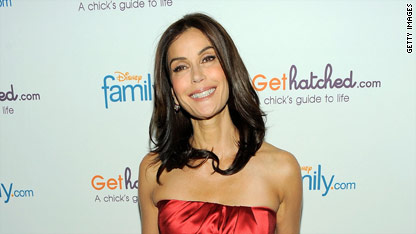 Blackberries have hold buttons for a reason.
On "Live with Regis and Kelly" Thursday, Teri Hatcher said that while rehearsing a scene for the "Desperate Housewives," finale, which includes a screaming match between Hatcher's character Susan and another actress, Hatcher's Blackberry dialed her parents from inside her jacket pocket.
Two hours later, the actress saw a text message from her parents that read, "Urgent! Call us. We're wondering if you're okay. We got a message from you on our phone … we heard you screaming at someone to get off your property and that they didn't want to give you $800."
Hatcher said she immediately called her parents to explain the situation and put their minds at ease.